6 Benefits of VPN for Ockel Sirius A Users
By Steven — October 16th, 2019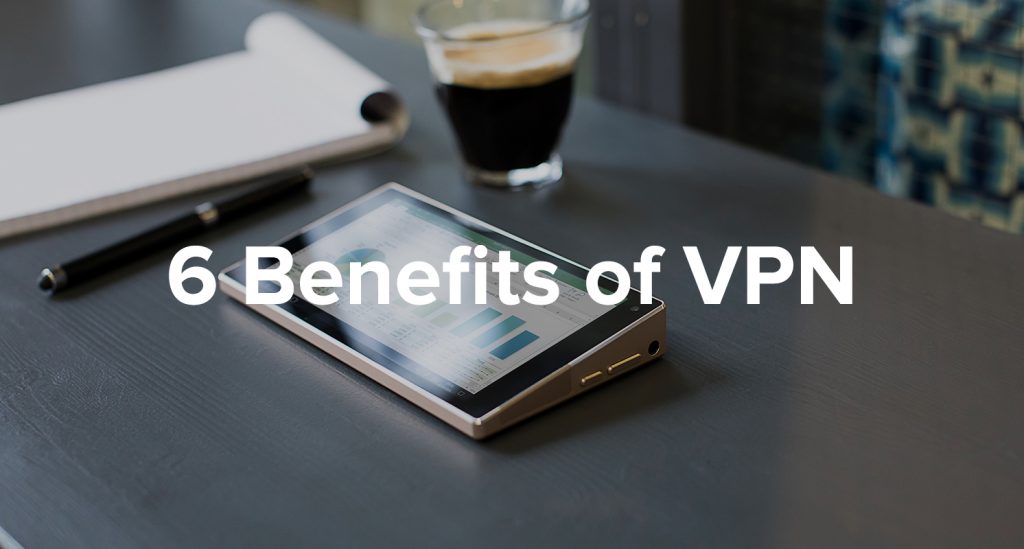 Offering a complete Windows 10 experience in a compact yet powerful mobile device, the Ockel Sirius A allows you to get those all-important work tasks done or immerse yourself in a world of entertainment any time, any place. Combining all of your connectivity and functionality needs in a pocket-sized form, the possibilities are endless all thanks to the device's 6-inch touchscreen, built-in battery, and powerful hardware components.
However, NordVPN insights indicate that you risk your private data getting into the hands of cybercriminals unless you take the necessary precautions. Luckily, a VPN is the perfect solution to keep your information safe no matter where you are. So, read on as we take a closer look at the benefits of a VPN for Ockel Sirius A users.

1. Confidently Use Public WiFi Networks
If you're looking to catch up with your emails, check online banking accounts, or make those last-minute preparations for an important work presentation, you're able to do so with ease thanks to the portability of the Ockel Sirius A. The device's HD touchscreen means you can work from wherever you like, or you can simply hook it up to any monitor and keyboard combination thanks to its variety of connectivity options.
However, if you happen to connect to a public WiFi network, performing tasks such as those mentioned above is far from safe. This is because internet connections provided by coffee shops, supermarkets, and other public spaces usually don't require a password. Because of this, your personal information could be intercepted at any moment as anyone can connect to them. Provide optimal privacy and protection for your device and eliminate online risks by using a VPN – it's the perfect solution for keeping your private information out of the hands of online thieves.

2. Ensure the Safety of Confidential Documents
In the current day and age, it's not uncommon to work whilst on the go. The ability to work from anywhere is something that many workers take advantage of, but this means that sensitive information could potentially find its way into the hands of cybercriminals, as we touched upon in the previous section.
Particularly if you need to access private corporate documents on your Ockel Sirius A while out and about, it's of paramount importance that you do everything in your power to prevent any leaks of information that could spell disaster for your company. Thankfully, the military-grade encryption offered by some of the top VPN services on the market allows you to keep the would-be thieves at bay.

3. Control Your IoT Devices Securely
An ever-increasing number of people are choosing to set up smart devices such as Phillips Hue, Amazon Echo, and security cameras around the home. The ability to control them remotely is one of their biggest benefits, as you can ensure that your home or business premises remains safe and secure even if you're away.
Combine the previously mentioned devices with your Sirius A and you have a portable solution for managing all your smart devices in the palm of your hand. Establishing a secure connection with a VPN will ensure that hackers cannot intercept any data which is transferred to and from devices such as those previously mentioned.

4. Access Restricted Content
By using a VPN on your Ockel Sirius A, you can bypass geo-restrictions and access all of your favourite content whether home or away. Whether you're catching up on the latest TV shows using the HD touchscreen and built-in battery, or hooking your device up to the big screen, you'll be able to transform your Ockel Sirius A into the ultimate entertainment solution by utilising a VPN.
The same goes for accessing the websites you need to perform your work tasks too. For example, in countries such as China, government surveillance means that many websites and services cannot be accessed by citizens or visitors to the country. Thankfully, you can bypass these restrictions to remain just as productive as you would at home or in the office.

5. Remain Anonymous on the Web
Absolute anonymity on your Sirius A is made possible when using a VPN. Allowing you to bypass filters and unblock websites as you please, you can keep your true location hidden which means you can access content freely from across the web without having to worry about having your identity or information stolen by any prying eyes.
A VPN also allows you to hide your real IP address too, which means that you can prevent people from tracking your internet or data activities. When you connect to a server using your chosen VPN service, you will be assigned a new IP address which means that you will be able to safely perform tasks online which involve handling sensitive data.

6. Enjoy Better Performance
Whether you're working or enjoying entertainment while using your Sirius A, optimal performance is exactly what you need to make the most out of your device. A slow internet connection means that maximum efficiency isn't possible as you aim to get those all-important work tasks completed or stream your favourite content.
By utilising a VPN service on your device, you'll be able to enjoy enhanced bandwidth and efficiency which not only delivers a reliable internet connection, but also keeps page loading times and buffering to a minimum. No matter how you use the Sirius A device, you'll be able to capitalize on its capabilities as a powerful all-in-one entertainment and productivity solution whether you're at home, in the office, or relaxing by the beach.

Conclusion
So, there you have it! Now that you're aware of the benefits of using a VPN on your Ockel Sirius A device, it's well worth getting one up and running on your system. As discussed throughout this article, there are a whole host of reasons to install a VPN on your device – whether it's to maximise the entertainment potential of the Sirius A, enhance your security and privacy as you handle sensitive information, complete crucial work tasks, or remotely control your smart internet-connected devices from wherever you are.
---
We hope you enjoyed this blog post. If you have any comments or suggestions, we would love to hear from you. Contact us via [email protected]. Want more Ockel? Make sure to follow us on our social media channels.
The Ockel Team