Contact Ockel Computers
Nice to meet you
Support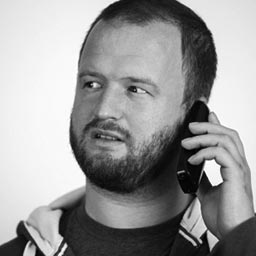 Douwe de Gier
Product Specialist
Press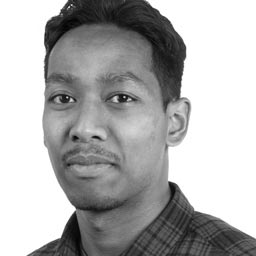 Steven Sariman
Online Marketeer
Sales
Jesper Baumgarten
Sales & Product Manager
Past events
With access to more than 3,500 financial professionals, 7,000 members of the media, key investors and suppliers, Eureka Park provides startups with a unique opportunity to showcase their ingenuity. Indiegogo is celebrating its 10-years anniversary at Eureka Park. With more than 1.3 million dollars raised over 2 crowdfunding campaigns, Ockel Computers obviously is a big fan of Indiegogo and we are pleased to be part of the Indiegogo booth @CES. Come and visit us on Tuesday, January 9th or Thursday, January 11th.
DISTREE APAC creates a new, unrivalled opportunity for channel leaders across the Asia-Pacific region to meet with suppliers and vendors. The event primarily focuses on the consumer channel for ICT Lifestyle products. The event brings together senior distribution executives from across South East Asia and Oceania as well as a number of other key Asian markets.
Computable organiseert het Future Lab tijdens it-vakbeurzen Infosecurity en Data & Cloud Expo op 1 en 2 november in de Jaarbeurs. In deze innovatiezone zien, voelen, beleven en ervaren beursbezoekers de nieuwste technologieën. Computable zoekt partijen die hun technologische innovaties aan it-professionals willen tonen.
IFA in Berlin presents the latest products and innovations in the heart of Europe's most important regional market. Only IFA offers such a comprehensive overview of the international market and attracts the attention of trade visitors each year from more than 100 countries.
ShowStoppers
August 31st, 2017, Berlin, Germany
2017 marks the 10th consecutive edition of the official press event of IFA, the global tradeshow for consumer electronics and home appliances that moves markets and inspires buyers.
The Next Web — colloquially named TNW — has been sharing, inventing and advancing tech developments since 2006.
DIGITAL@Campus Media-Saturn
May 17th, 2017 — May 18th, 2017, München, Germany
Organised by MediaMarktSaturn is the large digital exhibition DIGITAL@Campus, where their employees can spend a whole day finding out about the digital themes which are already being implemented – or look set to be so in the near future.