Travel light…
By admin — November 20th, 2017
During our first campaign, here on Indiegogo (now still available on Indiegogo Marketplace), we learned that not having a universal adapter causes huge logistic challenges. In addition to the logistics, we learned from our backers that the Ockel Sirius B is often being used as a travel PC. When we introduced the Ockel Sirius B Black Cherry we came up with an ideal solution for both our backers and our logistic department.
The Ockel Sirius A adapter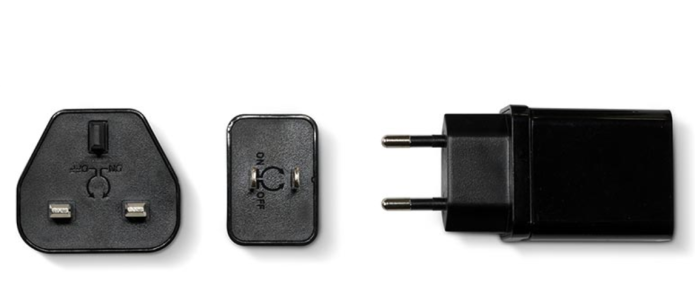 Today, we are happy to announce that we'll include a 3-in-1 adapter to all Ockel Sirius A and Sirius A Pro shipments, just like we did with the Ockel Sirius B Black Cherry. The adapter is ideal for travelers, and while it is a USB adapter, you may also use the adapter to charge your other devices. Where ever you are.
Meeting with Microsoft
This week we'll have another meeting with our partner Microsoft, here in the Netherlands. The meeting will first and foremost focus on the market adoption, user implementation and software related aspects of the Ockel Sirius A and Sirius A Pro.
Obviously, we will also discuss new technologies and device ideas, but as mentioned before the main focus is to finish the production and fulfillment of the Ockel Sirius A and Sirius A Pro.
Your ideas matter
We are pleased to have such a great Indiegogo community and we're receiving e-mails with great ideas for new devices on a weekly basis.
We are happy to receive even more input from all of you. If you have great ideas for the implementation of the Ockel Sirius A, or any future product Ockel will be creating, please share your thoughts with us!
You can do so by sending us an e-mail at: [email protected].
Production progress
Nothing new to share on this topic, we're still on track based on the latest update we gave you. Once we have more information to share with you, we'll obviously let you know!