Meet the Ockel Sirius A Pro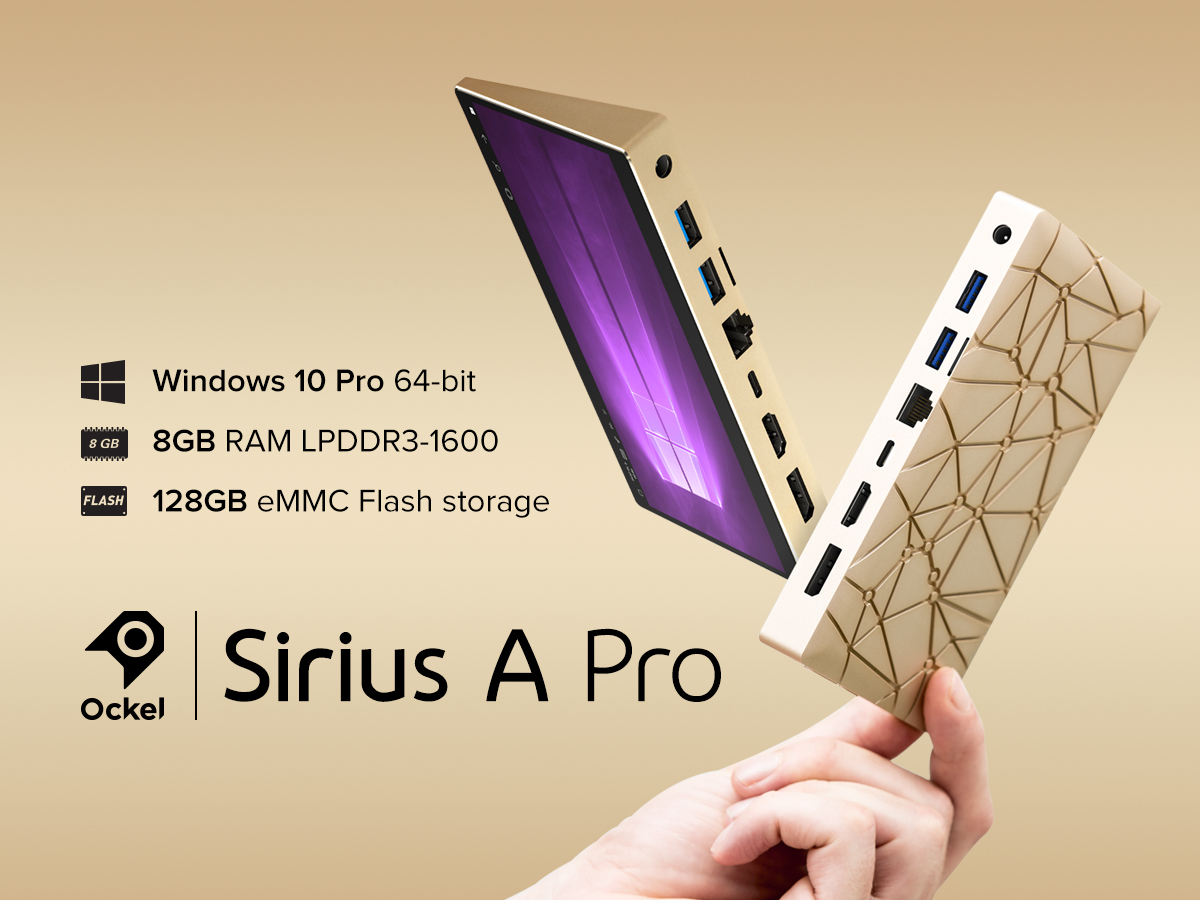 By admin — October 27th, 2016
We have very exciting news to share with you! Our backers shared so many great ideas and suggestions to make the Ockel Sirius A an even better product. Survey responses have made us decide to introduce the Ockel Sirius A Pro.
The survey results have shown a massive demand for three extra features: 8GB RAM, 128GB eMMC storage and last but not least Windows 10 Pro. The Ockel team has reviewed all options to integrate these components in the Sirius A and managed to find a way to implement the most requested features into the Ockel Sirius A Pro.
The Ockel Sirius A Pro has the same dimensions, processor and other features as the Sirius A. In addition to that we upgraded the 4GB RAM to 8GB, 64GB eMMC to 128GB and last but not least the Ockel Sirius A Pro is running on Windows 10 Pro.
What is the price of the Sirius A Pro?
The Ockel Sirius A Pro is available for $649 (+ shipping) for a version without Micro SD card. The retail price will be $799, which means you get $150 discount if you support the campaign now. The Sirius A Pro with a 128GB Micro SD card is still temporarily available for the super early bird price of $659 (+shipping). If you are reading this update and are not yet a contributor of the Sirius A project, you can simply choose one of the Ockel Sirius A or Sirius A Pro perks available on the campaign page.
When do you get the Ockel Sirius A Pro?
The Sirius A and the Sirius A Pro have the same shipping estimates. We expect to ship out both the Ockel Sirius A and Ockel Sirius A Pro in May 2017.
Important
We are not replacing the Ockel Sirius A with this model. Both versions will still be available and for both versions software/firmware updates will be supported.