Gadget box waiting for our top referrer
By admin — November 6th, 2015
We know many of you already shared our campaign on your blog, Facebook page or Twitter timeline and we want to thank you for that. Instead of saying thanks with just words, we decided to reward our top referrer with a 1.000 dollar gadget box. It's packed with cutting-edge mobile lifestyle accessories from our mother company Avanca: a wireless sports headset, an award-winning powerbank, touchscreen gloves, a Bluetooth keyboard (which you will be able to connect to your Sirius B) and dozens of other cool gadgets.
Help us to promote our campaign by sharing it with your friends and family and you might be the one getting your hands on this uber-packed gadget box at the end of the campaign.
How to participate:
1)  Make sure you login to your Indiegogo account.
2)  Start sharing on your social media by hitting one of the share buttons, or use the unique direct link to promote the campaign on your blog, website, Reddit, Facebook groups, e-mail or anywhere else in the universe where the copy-paste function is working.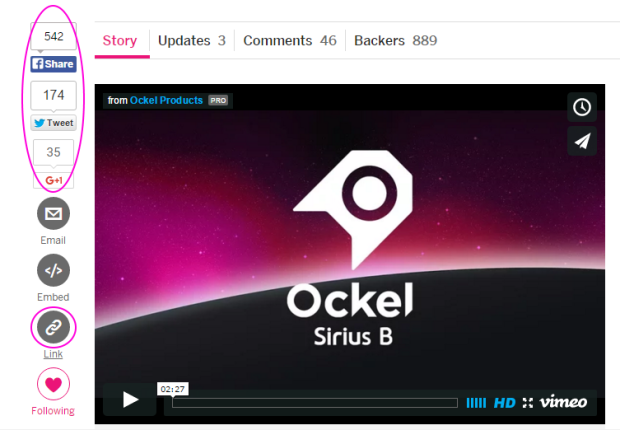 Ockel will track all contributions made based on your shares.
IMPORTANT: Remind your referrals to first login to Indiegogo and then enter your shared link into their browser. This allows us to specifically track your link to the contributor.
After our campaign ends in December, we will reward the number 1 referrer based on the number of contributions with the 1.000 dollar gadget box.
Note: you can track your own results by checking the  'My profile –> Referrals' section.