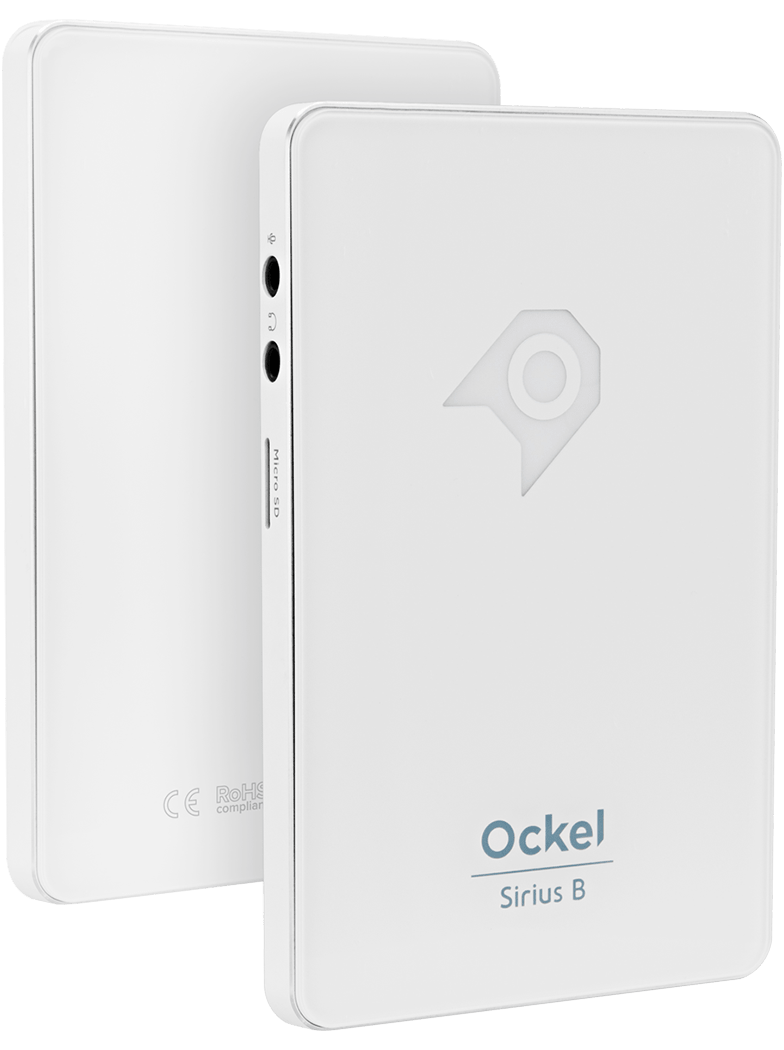 Sirius B
The powerful Windows 10 mini PC
Watch the video
Sirius B
A little device as small as an external hard drive or a smartphone, but with the same power as a desktop PC. Use it at home, at the office or in a hotel room, all you need is an HDMI screen and a mouse or keyboard. The Ockel Sirius B is the ultimate mini PC for business owners, travelers, students and Netflix lovers.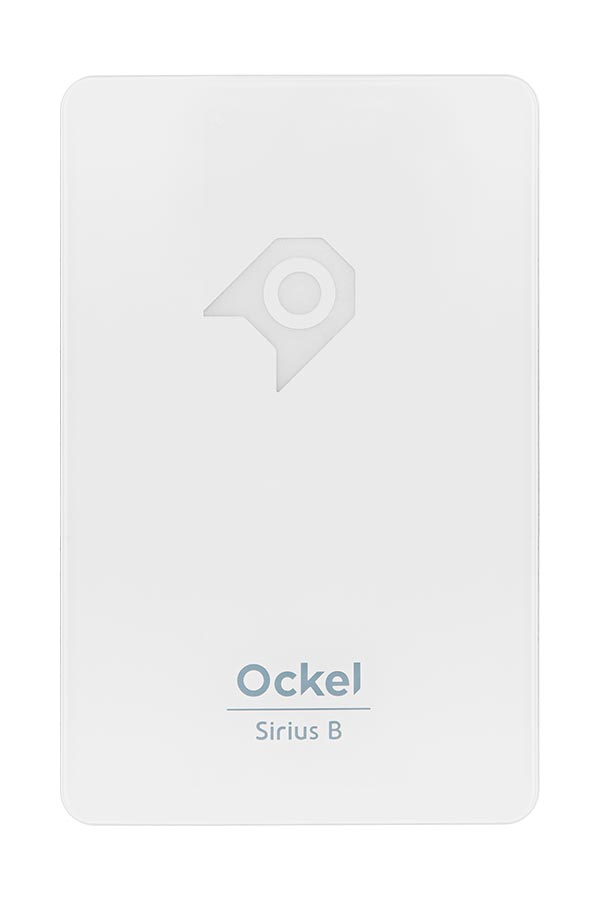 Sirius B
Windows 10 Home 32-bit
Intel Atom Z3735F
2GB RAM
32GB Flash
€249
How to use the Sirius B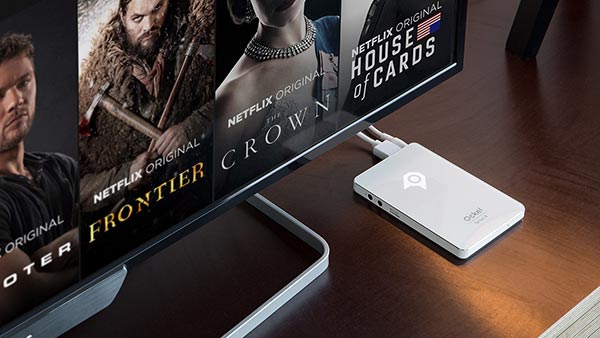 Mediaplayer
The Ockel Sirius B turns any television or other screen into a smart media center. Enjoy the latest Netflix series, stream with Kodi or listen to your favorite artists with Groove music. With 32GB of Flash storage and a Micro SD card slot you always have enough space to store all your media files.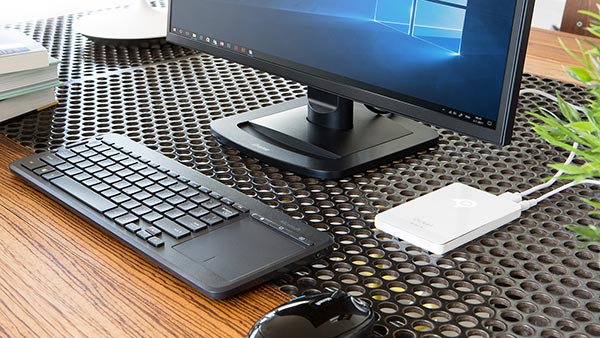 Office
Use the two USB ports, WiFi and Bluetooth technology to connect a keyboard, mouse or other peripherals. Ockel computers are an excellent solution for freelancers, keynote speakers and business owners looking for powerful and portable technology.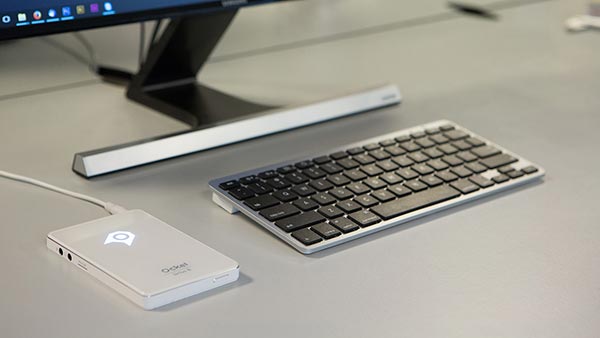 Home
The Ockel Sirius B is equipped with 2GB of RAM, enabling you to perform all daily tasks. Edit documents, send e-mails or browse for your next holiday destination, these mini PCs are powerful enough to handle it all.
Lightweight
We know that no one likes to carry around heavy stuff. That's why the Ockel Sirius B weighs only 120 grams (or 4.20 ounces). This is less than the iPhone!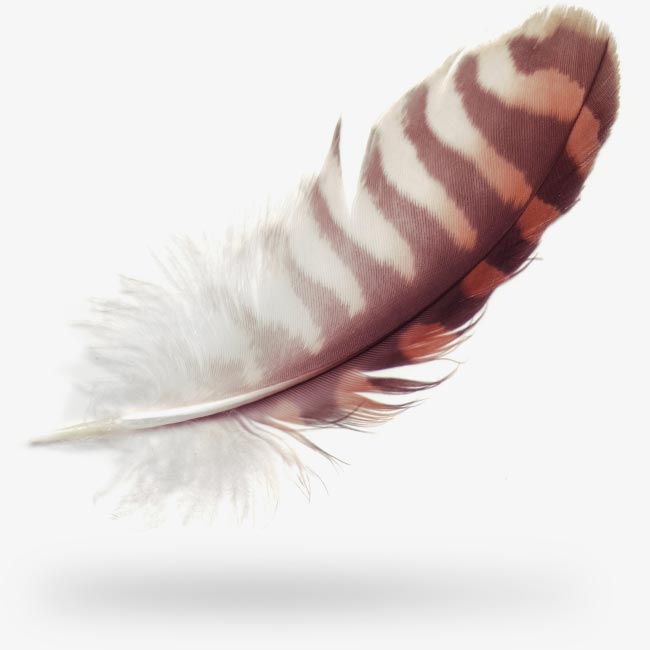 Seriously small
The Ockel Sirius B easily fits into your pocket or bag. With a size close to the latest smartphones you hardly realize you're carrying a complete computer with you. Use the Ockel Sirius B wherever and whenever you want. Connect an HDMI screen, the power adapter and optionally a mouse and/or keyboard and you are ready to go!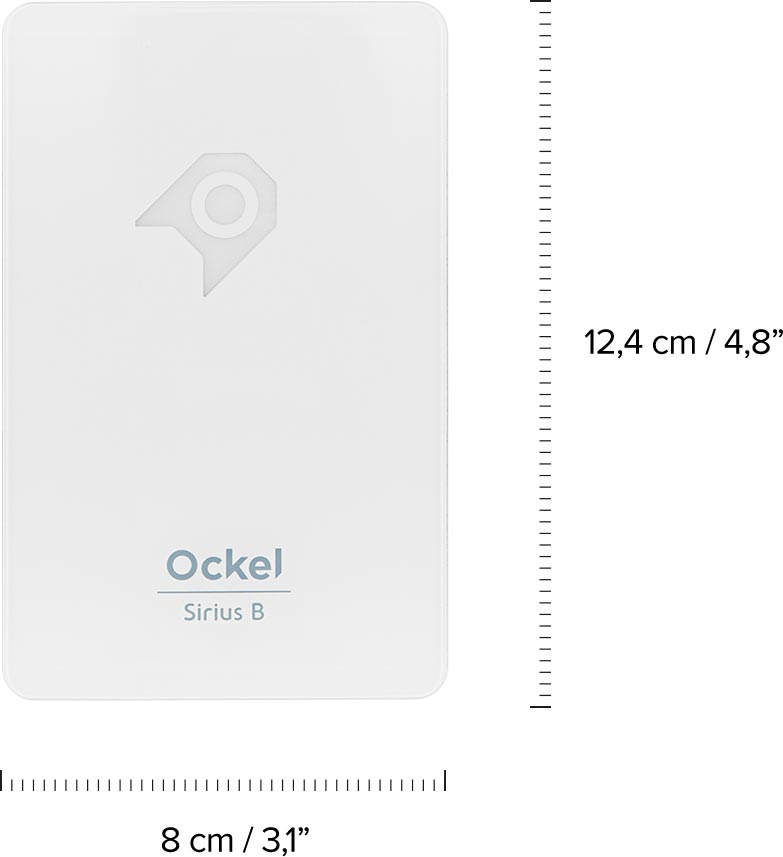 100% Silent
We designed the Ockel Sirius B in such a way that ventilation fans are no longer required. This unique feature combined with flash storage means you can enjoy working in silence and benefit from ultra-low power consumption.
Connectivity
Connect your peripherals within the blink of an eye. The Ockel Sirius B is equipped with many ports to connect almost any device you want.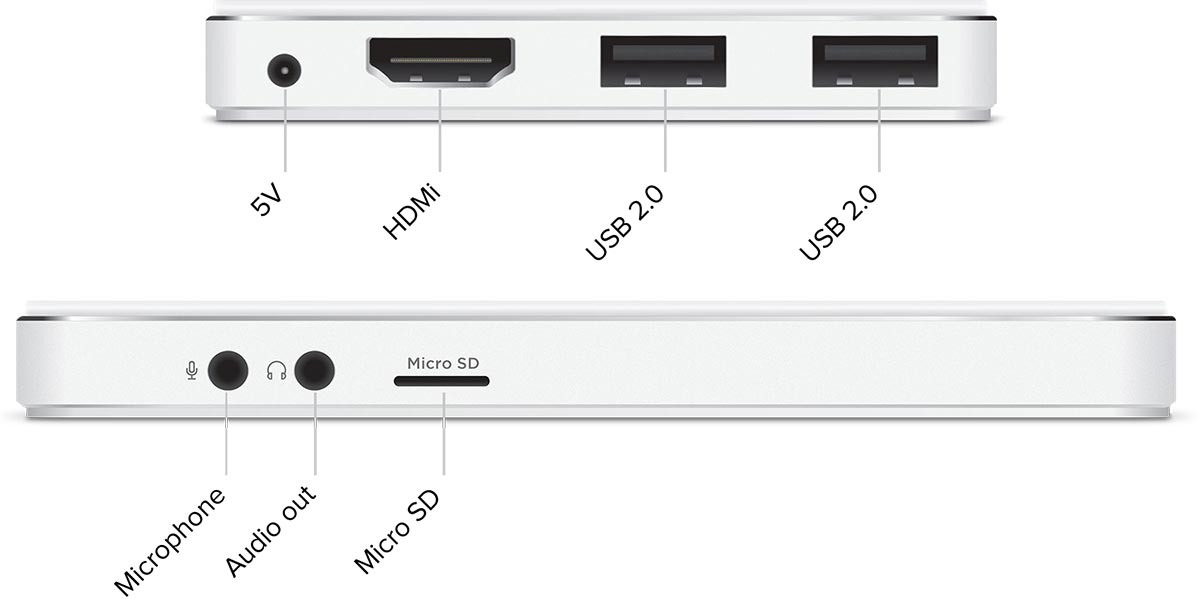 The awesome Microsoft team offers us their support and knowledge when it comes to software development, licensing and other inquiries related to Windows 10.
We work closely with the Intel engineers to create fast and reliable devices. The knowledge of their worldwide teams enables us to develop new and innovative computers.
What's in the box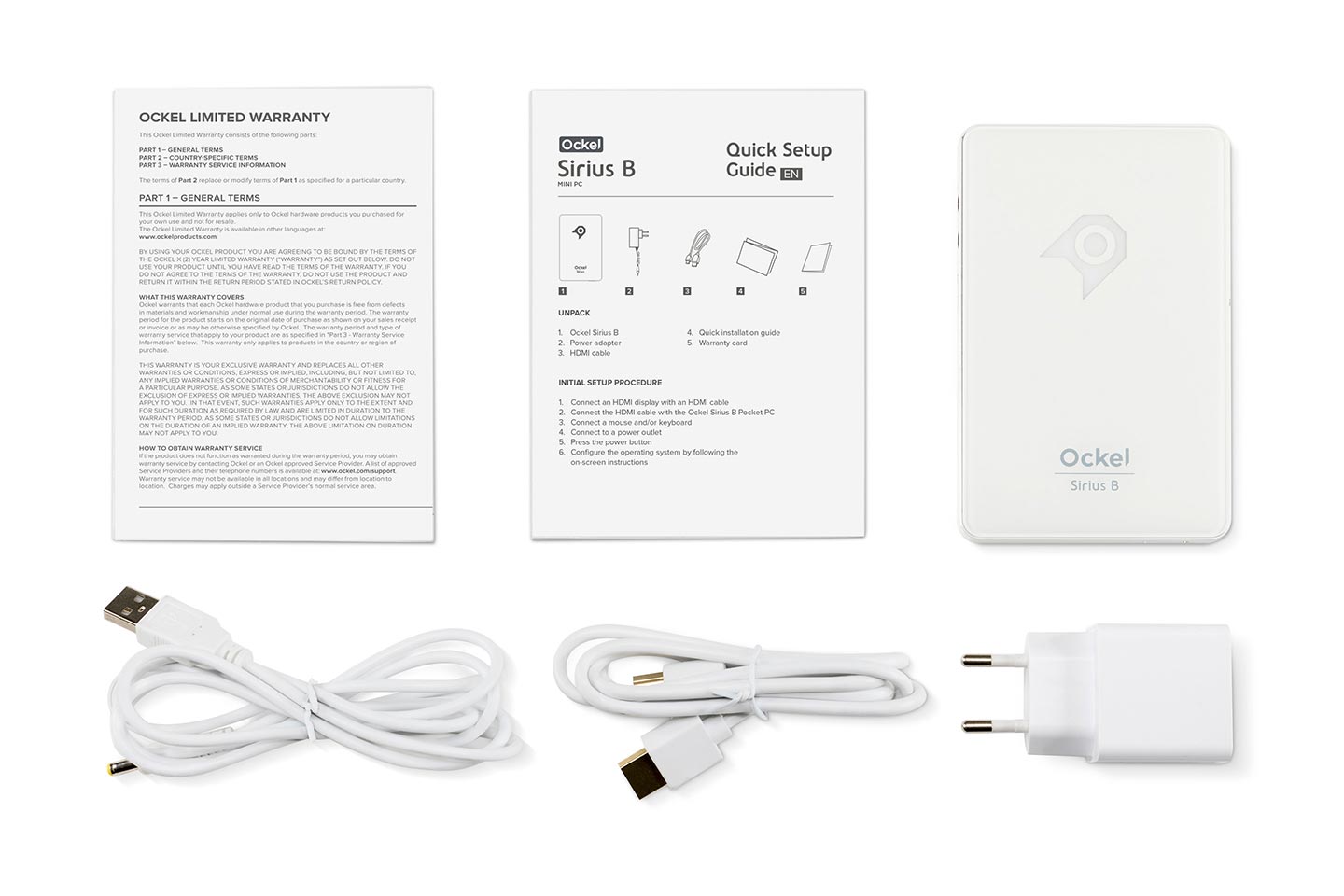 Tech Specs
Operating system
Windows 10 Home 32-bit / No OS
Processor
Intel Atom Z3735F
Graphic type
Intel HD Graphics
WiFi
802.11 a/b/g/n, dual band
Internal storage
32GB eMMC flash
Expansion options
Micro SDXC slot
Dimensions
123 x 79 x 11mm / 4.8 x 3.1 x 0.4"