First stretch goal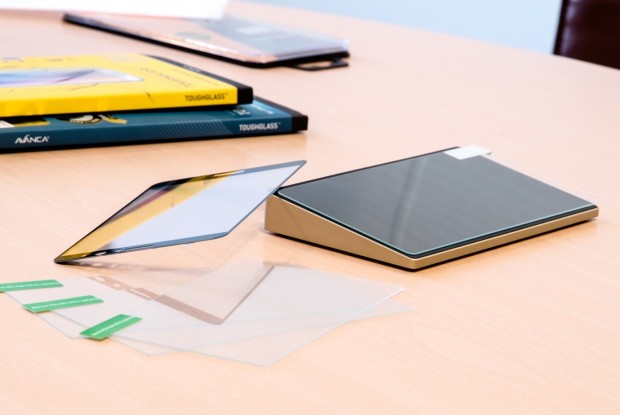 By admin — December 5th, 2016
We are happy to announce our first stretch goal: The Ockel Sirius A ToughGlass tempered glass protector. To make sure something like this won't happen to your Sirius A: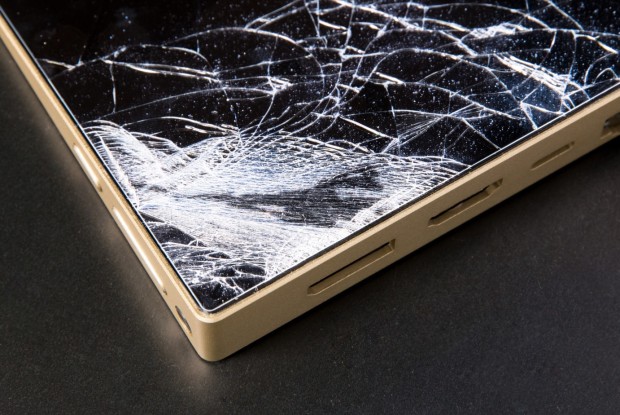 As you may have read on our campaign page or have seen in the Sirius A video, Ockel Computers once started as part of Avanca International, which now is the fastest growing technology company in the EMEA region. Avanca is an award-winning designer and manufacturer of mobile lifestyle accessories, such as wireless headphones, audio earmuffs, and a complete line of tempered glass solutions: Avanca ToughGlass.
Avanca ToughGlass is made of top quality tempered Japanese glass, an ultra-thin (0.33mm) sheet of glass that you 'glue' to your device. The 9H (Mohs scale) scratch-free surface of the glass is extremely hard and easily resists keys or even a knife. In case you accidently drop your device, Avanca ToughGlass absorbs the impact of the shock, so your screen is less likely to break or burst.
The Avanca team will create a special Ockel Sirius A ToughGlass, so you can protect the display of your mini PC. Best of all, we are offering this amazing product (retail price approximately 25 USD) for free if we reach our milestone.
Magic goal
As for any stretch goal we've set a funding goal. Once we reach the 500.000-dollar mark, we'll add a free Ockel Sirius A ToughGlass to every Sirius A or Sirius A Pro order.
We'll officially release the stretch goal (very) soon on our Indiegogo Campaign page, but already wanted to share the news with you today. The funding counter is steadily growing towards the $500.000 mark. Make sure to update your friends, family, colleagues and loved ones with the Ockel Sirius A campaign to reach the magic $500.000 mark even quicker!