Evaluation of components
By Jesper — April 18th, 2017
Since the beginning of the Ockel Sirius A Indiegogo campaign, we received multiple comments and e-mails with backers asking us for specific component and/or device details. We want to highlight that during the development and production process of the Ockel Sirius A we cannot share all device or production related details.
We're trying to keep you up-to-date on the journey of producing and developing the most versatile Windows 10 PC ever created. Specific details about the production will be released when we're 100% sure the information we release is final.
Here at Ockel we don't take no for an answer if it comes to components for the Ockel Sirius A and Ockel Sirius A Pro. This means that our team is spending hours on researching, sourcing and evaluating the implementation of the components. As we are working on the next prototype, we haven't finalized the definitive component list.
We're testing different combinations of components to ensure the Ockel Sirius A has the perfect configuration when it ships. This also means that we cannot share all device details with you yet, because things may change, in a positive way of course. An example of sharing finalized component information is the fingerprint scanner. Our team spent weeks on the details of implementing the fingerprint scanner. However, we decided to wait with the official release until all details were finalized.
Confirmed component: Front facing camera
Some of you asked us about the front facing camera. We are happy to share with you that the front facing camera will be integrated in the screen bezels and is capable of recording in 1080p at 30fps. The 5-megapixel webcam sensor has a Fixed Focus lens.
Here's what the webcam sensor looks like: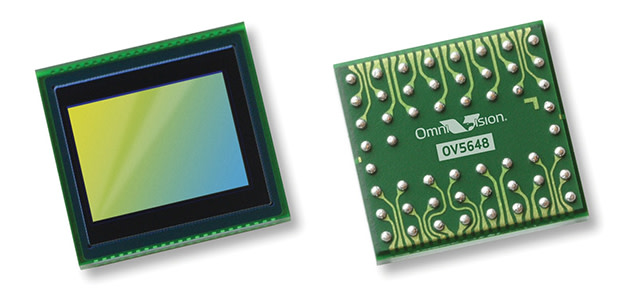 With the front facing camera you'll be able to use the Sirius A and Sirius A Pro for your (conference) Skype calls.