Avancas Sirius A ToughGlass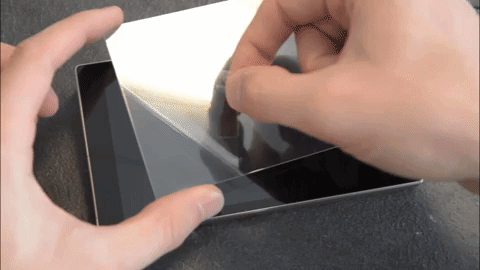 By Jesper — September 25th, 2017
The Avanca team has worked hard on realizing the first stretch goal add-on: The free ToughGlass for the Ockel Sirius A. This week we've received the first mass production samples and we're pleased with the quality and look & feel of the tempered glass solution. Did you know that Avanca protectors are made of top quality tempered Japanese glass, a very skinny sheet of glass that you stick on your Ockel Sirius A?
The 9H (Mohs scale) scratch-free surface of the glass is extremely hard and easily resists keys or even a knife. In case you accidentally drop your Ockel Sirius A or Sirius A Pro, the Avanca ToughGlass absorbs the impact of the shock, so your screen won't burst or break.
Avanca ToughGlass has a special silicone adhesive side. After cleaning the screen of your Ockel, you simply place this silicone side on your screen and it will automatically 'glue' itself to the screen. Here's a GIF showing you this cool 'glue' feature!