Sirius Black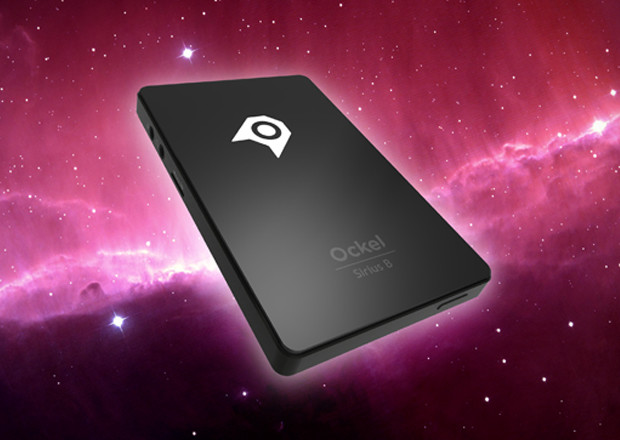 By admin — November 18th, 2015
As promised today we update you on the upgraded version. Without further ado we present you to the successor of the Ockel Sirius B!
Yes, it's black. And yes, Harry Potter jokes have been made here as well (for those of you who don't know: Sirius Black is a Harry Potter character). We decided to create a version with a black housing as many of you requested us to do so. But the color change isn't the most exciting news…
We managed to find an upgrade for many hardware components. This pocket PC has a Cherry Trail x5-z8300 Intel processor, 4GB of RAM and a Wi-Fi-AC chip, so you can run more and heavier applications at the same time. Internal memory has been expanded to 64GB and at least one of the two USB ports will be USB 3.0, enabling you to transfer data up to 10 times faster. All other features of the original Sirius B (Windows 10, HDMI, Bluetooth 4.0, Micro SD card slot and Audio in/out) are included as well. We are really excited about the new specs and we hope you are too!
The upgraded Sirius B will be slightly thicker (approximately 3 mm or 0.12 inches compared to the original version), but still easily fits into your pocket. With a weight around 140 grams (or 4.93 ounces) this version is as light as the iPhone 6S. Portability remains our key focus!
Details we are still working on before we can release the perks
1.  Calculate the best possible price
We are calculating the costs for the new components, engineering and production to determine the final perk price. When our mathematic geniuses (aka Jesper and Tim) have finished adding up and subtracting the numbers, we'll release new perks! Don't worry, there will be enough perks for all backers. Perks with and without a pre-installed version of Windows 10 will become available, hopefully early next week at the latest.
2.  Integrate two USB 3.0 ports
One of the two USB ports will be upgraded from 2.0 to 3.0. That's 100% sure. We are still testing the possibility to include two USB 3.0 ports to make the upgrade even better.
3.  Delivery time
As said in the previous update, the upgraded version of the Sirius B will NOT be ready before Christmas. We need to design, prototype, test and produce, which is a process of several months. We'll include the estimated delivery time in the new perks.
4. A cool name for our upgraded version
We like Sirius Black, but don't want to make Harry Potter angry, so we might reconsider that name. If you know a cool name for the upgraded version, don't hesitate to write us at [email protected]!