100.000-dollar mark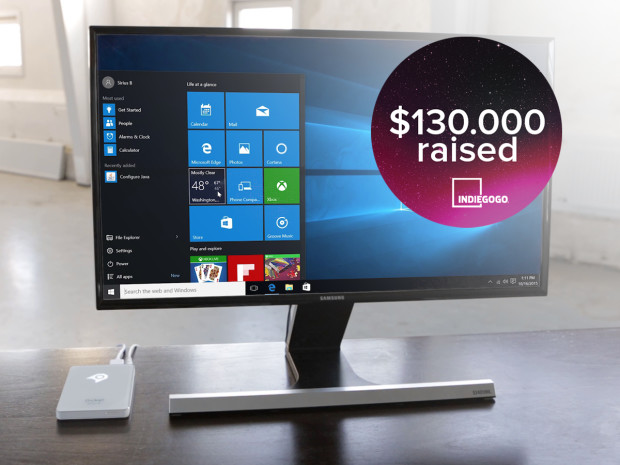 By admin — November 2nd, 2015
The weather forecast indicates it is going to rain later this week in the Netherlands, but for us the sun is shining. The number of contributors increased at a speed we never imagined and we reached the 100.000-dollar mark in only 4 days. We want to thank you for your massive support, positive comments and critical questions that help us to make the best out of this project.
We sold out all our early bird perks with a pre-installed version of Windows 10. That's why we've added two new perks: a 189-USD perk with a pre-installed version of Windows 10 and a complete perk with a 64GB Micro SD card included at 214 USD. If you know anyone who could be interested in joining the campaign, help us spread the word!
While we're on the subject of spreading the word: later this week we'll launch a referral contest for the Sirius B. If you're in for a box full of gadgets worth over $1000, this might be something for you…. Stay tuned!