Update #115
By Jesper — November 26th, 2018
Hi all,
Happy holidays to all of you!
It's once again time for a new weekly update, here on Indiegogo.
Production update
No further updates here. We're still awaiting the PCB production and everything is going according to plan.
Last chance to join the Black Friday & Cyber Monday madness!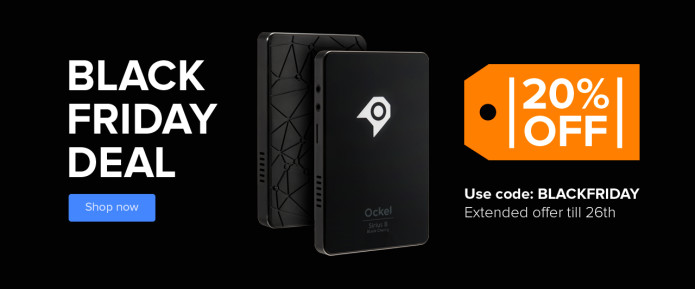 We have had a successful Black Friday weekend and we decided to extend our promotion with one more day during Cyber Monday. This really is your last chance to grab an Ockel Sirius B Black Cherry with an amazing discount.
Tim, our TV-star.
Yesterday our CEO Tim joined the Dutch TV-show 'Business Class' with Harry Mens to talk about the Ockel Token investment opportunity. It definitely was a tremendous success. Although the interview is in Dutch, we're happy to share it with you anyway:
Click here to watch the interview
That's it for now. As always, if you have any questions regarding our products or this update, please feel free to contact us at [email protected] or leave us a comment, here on Indiegogo. We answer all questions within 48 business hours (Monday-Friday)
See you next week,
The Ockel Team