Mid-July production update
By admin — July 17th, 2018
Hi all,
Time for the weekly update. This week we'll update you about the current production status, the shipping status and please don't forget to vote for Ockel!
Production status
As it is mid-July right now we have to inform you that we didn't meet our deadline, which we communicated to you earlier. A small part of the required casings have been produced already, however the largest part is still being processed by our casing supplier. The delay mainly has to do with the raw material for the casings, which our supplier couldn't get their hands on fast enough for the fulfillment of our order. Our supplier strongly believed they would make it to our set deadline for a long time, unfortunately they couldn't make it eventually. The latest estimation is that the casings will be ready on the 31st of July.
Good news is that the rest of the production of the incoming batch with Ockels has been prepared for 90% already. As soon as the casings of the Ockel Sirius A's arrive, we won't need too much time to complete the machines.
With the few casings we received from our supplier, we have worked around the clock to be able to fulfill the first small portion of existing back-orders. Fantastic news for the Ockel Sirius A backers, who ordered the 'Home' configuration. We are able to fulfill all Sirius A Home orders this week. This means that you'll receive a tracking code before the end of this week and are likely to receive your Ockel early next week!
Shipping status
Many of you may have noticed a change in the Indiegogo order status, here on Indiegogo. We changed all orders from the 'placed' status to 'locked' status. This means that all shipping labels have been prepared and we will ship out your order as soon as the new stock is finished. In case you want to process changes to your address information the only way to do so right now is by e-mailing our support team via: [email protected].
Please note that backers who placed an order for the Ockel Sirius A Home configuration models will receive their tracking code by the end of this week.
Don't forget to vote for Ockel!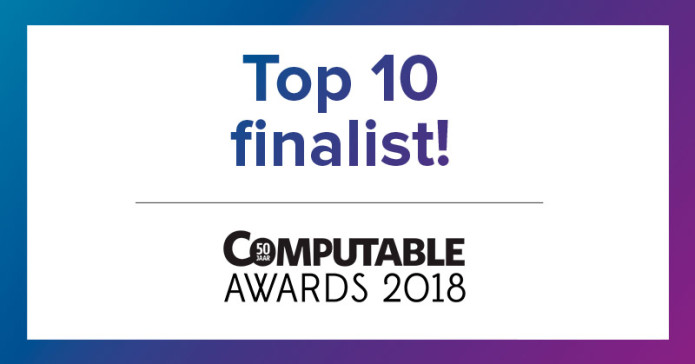 As mentioned in our last update, we are nominated for the 'Start-up of the year Award 2018'. In order to win the precious award we need your help! The voting round is now open, please vote for us via this link: http://bit.ly/VoteOckel
Obviously, it would be fantastic if all of you  decide to vote for us. You helped us to create the Ockel Computers company in the first place and now, you'll be able to help us reach this amazing milestone as well!
That's it for now. As always, if you have any questions regarding our products or this update, please feel free to contact us at [email protected] or leave us a comment, here on Indiegogo. We answer all questions within 48 business hours (Monday-Friday)
See you next week,
The Ockel Team