Hong Kong update
By Jesper — October 15th, 2018
Hi all,
Without further ado here is the latest update, all the way from Hong Kong!
Intel Event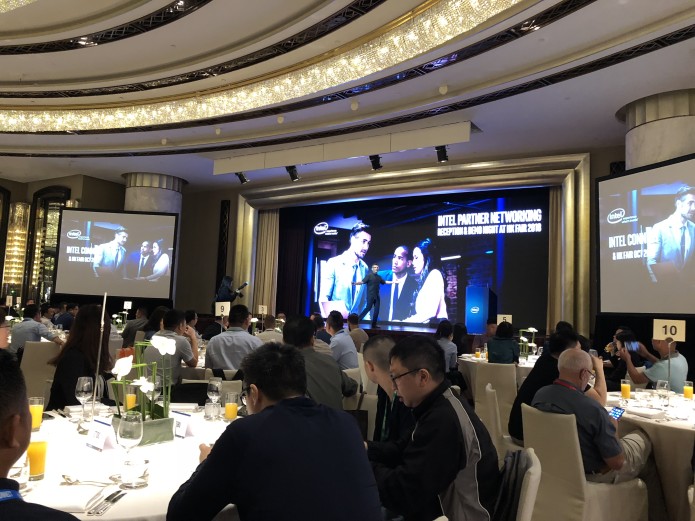 As Tim and I are currently in Hongkong, we have had the chance to meet with several of our tech partners. Last night we have had an Intel event, which was quite interesting for us to be part of. Tomorrow we will meet with the Dutch Chamber of Commerce in Hongkong, which will be interesting for us as well. As we are here both for the Ockel Sirius A production and the Ockel Investment project, we have been busy talking to potential investors as well.
In case you haven't yet invested in Ockel, you still have the option to do so!
Production update
As far as it goes for the production we have no further updates other than we shared last week. Our own pre-production demo units will arrive this Wednesday and we'll take them home to our HQ for further testing. In our production facility the tests are running on full-force to make sure we can guarantee a high quality for all to-be produced Ockel Sirius A's.
As soon as we confirm the pre-production models, the Ockel Sirius A production will kick-off. We'll be back next week with more information regarding the Ockel Sirius A production.
Ockel investment update
As we mentioned in our last update, we organized a press event last week. Our team managed to finish the video of an interview with Tim Haaksma and Chiel Ruiter last weekend. Below you'll find the video (as we promised to share) in which Tim and Chiel give you an insight in what a token is and how you are able to invest in Ockel starting at only €25,-!In case you want to learn more about this investment opportunity please visit our website: ockel.investments.
As always, if you have any questions regarding our products or this update, please feel free to contact us at [email protected] or leave us a comment, here on Indiegogo. We answer all questions within 48 business hours (Monday-Friday)
See you next week,
The Ockel Team